With its retro influenced design, the Luna is as much a work of art as it is a powerful photo booth with all the state-of-the-art features and unmatched photo quality that professionals have come to expect from TapSnap. The Luna is the ideal wedding photo booth, but is also perfect for a corporate marketing events, or for permanent installation in a luxury resort lobby or restaurant. Further enhance its appeal by customizing it with a magnetic face plate for specific event types.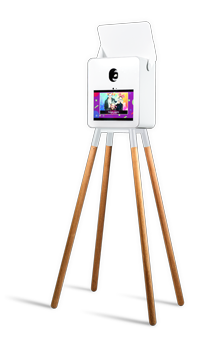 PROPRIETARY

PHOTO BOOTH SOFTWARE
TapSnap's software is made entirely in-house which allows us to adapt to the latest technological trends quickly.
The Luna elevates the photo booth to an entirely new level of portability and performance. Wherever your event takes you, getting there is easier with the Luna. At only 35lbs, the Luna is the lightest weight professional system on the market, and packs into two rugged but lightweight travel/storage cases. To ensure beautiful photos, even in challenging conditions, the Luna uses a Canon DSLR camera with a proprietary integrated flash with bounce card.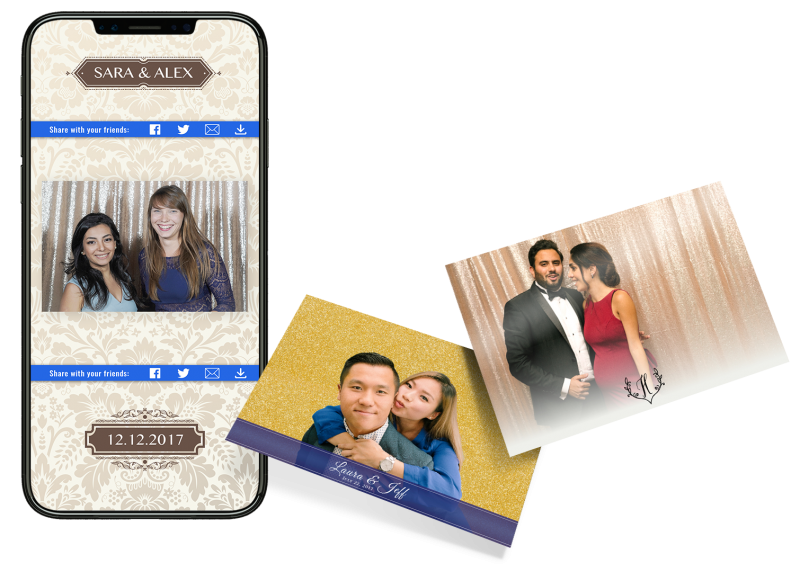 Whether your client wants their photo with a border with their logo, a personalized monogram and their wedding date, or to completely change the appearance of the photo booth with a magnetic face plate, the high degree to which the Luna can be customized further enhances its already unbeatable earning potential.