Designed by event professionals for event professionals, the Photo Booth Pro is the result of five years of event experience. Combining a seamless design with state of the art technology, this photo booth was built to perform fluidly at marketing events, social events, and weddings while maintaining its rugged design throughout heavy customer use.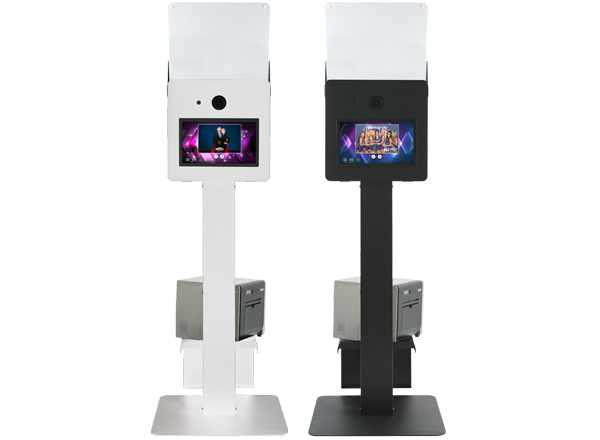 PHOTO BOOTH

SOFTWARE
TapSnap's photo booth software is 100% made in-house. Free software updates are also included with the Photo Booth Pro.
The entire Photo Booth Pro experience can be branded so YOU will stand out while guests have an unforgettable experience at the same time. From the kiosk skin that can include the company's logo, event colors, or theme, to the brandable automated email that users will receive after taking a photo, the Photo Booth Pro will help elevate your brand. Data is collected as users email themselves photos which can be used for future marketing campaigns, email lists, and advertising.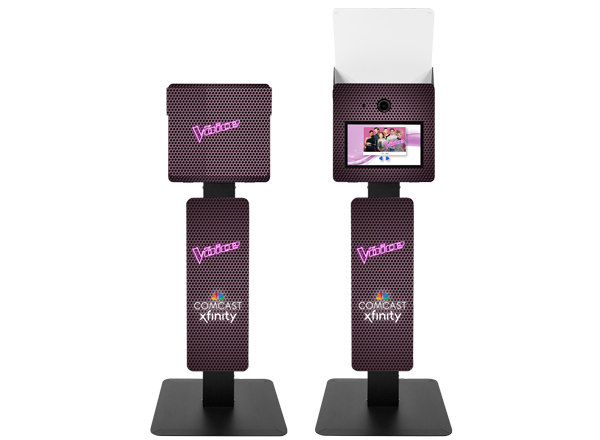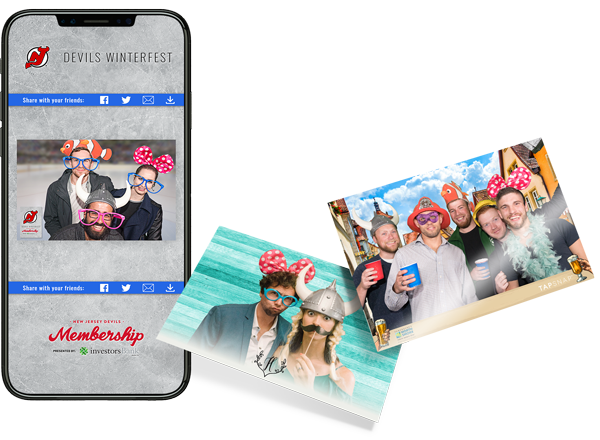 The opportunities for customization are endless with the Photo Booth Pro. Each photo that is shared across social media can be branded with a company's name, hashtag, logos, and colors. Customized green screen backgrounds, GIFs, and digital props can also be used to increase brand awareness.