GENERATE EXTRA REVENUE WITH OUR NEW IPAD SHARING STATION
The Sharing Station is our solution for maximizing guest throughput at busy events.
Photos taken by your Luna Photo Booths instantly sync to the Sharing Station's gallery, where they can be viewed and shared.
Moving photo sharing to a completely separate device allows for more photos to be captured at busy events.
See it in action: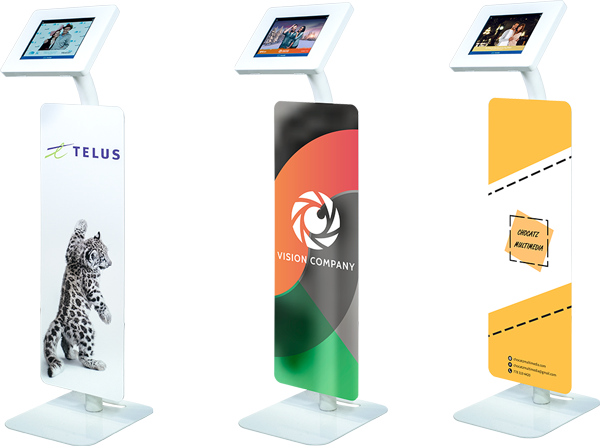 A FULLY BRANDED EXPERIENCE
Whether you're showing your own logo or branding the Sharing Station for a big corporate event, custom front panel graphics are the perfect way to wow guests and clients. The acrylic panel is included with your purchase, and custom prints can be ordered from our shop.
COLLECT VALUABLE EVENT DATA
The Sharing Station's survey mode allows for up to five mandatory or optional questions to be asked as part of the sharing process.  This feature is a great add-on for corporate events as the data is available in real-time and can be exported for use in future marketing or sales campaigns.